IMPORTANTThanks! Your free gift will be in your inbox shortly, in the meantime, read more about this 6-step simple system...
FACT: Over 90% Of All New Online Businesses Fail Within 18 Months...
"Here's A Simple 6-Step Business
System You Can Use To Turn Your Business
Into A Profit Generating Machine...

In As Little As The Next 30 Days!"
In Just 12 Months Using This EXACT System I Transformed A Downtrodden UK Property Investment Company With A Mountain Of Unpaid Debt To 7 Figures Per Year...

And I'd Like To Help You Do The Same...
Dear Future Entrepreneur & Business Owner: Stopping off at this page could be one of the smartest decisions you have ever made...
If you're sick and tired of not generating the results you desire and deserve and are looking for higher profits whilst having more freedom, my fresh out of the oven report, "Your Ultimate Business Roadmap" will show you how to:
Convert your 'slow-grow' business into a revenue generating monster that consistently adds more and more money into your bank account whilst you're able to work less and gain the life balance and freedom you deserve...
Supply you with the step-by-step strategies to mould your business from a business that's slowly draining you of your personal and financial resource to a winning business that stands tall on it's own two feet and generate income without requiring your input, while you gain you freedom back.
The "Your Ultimate Business Roadmap" report is the most treasure document in my entire business, and what I contribute my success to. I've never released this document to anyone outside of my $3800 per month private clients.
The Principles Taught Inside This Ground-Breaking Report Have Helped Me Transform Some Of My Clients Businesses From Debt To 7 Figures In As Little As 12 Months -- It Can Help You Too If You:
Are a brand new start-up business looking for a way to grow your business rapidly despite a lack of funds and/or previous business 'no-how'. This report is completely beginner friendly and is designed to help you gain success quickly by avoiding the dreaded business potholes.
Own an existing business that's not generating you the results you though it would and would like a quick turnaround with results and start adding more cash into your bank account whilst taking back the freedom in your life.
Are a consultant coaching businesses and need to further your knowledge in business growth and need more ammunition in helping your clients get better results in their businesses and also getting more for yourself.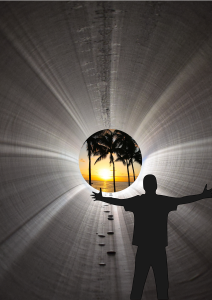 It's an odd ball question...
But wouldn't you want to build a hugely successful business, having more money in your bank account whilst regaining the freedom in your life?
Now normally I would only share this information with my $3800 per month private coaching clients... So I c an only see two options here:
Pay me $950, and I'll get my assistant to book you in for a 60 minute coaching session with me... or:
Take me up on my generous one-time offer to own a copy of the most important document in my business and harvest all of the proven strategies to grow your business rapidly that I share within it.
I know which one I'd recommend!... And that's the 2nd option.
With this report, you'll be learning the same proven, quality content, advice and strategies that others have paid me a small fortune to learn.
Here's Just A Small Preview Of What You're Going To Learn In "Your Ultimate Business Roadmap":
How to find your target market. This one process alone is going to completely separate you from the rest of your competitors, and can save you months, even years of trial and error and costly marketing campaigns that will never succeed. Hardly anyone does this right, if you do, you're already leagues ahead and positioned neatly for success. You're also going to get rare access to my unique 4-step niche identification process.
How to build your image as the perceived expert. People buy from experts. It's that simple. You NEED to be positioned as the expert and you need to do it as soon as humanly possible. Becoming the expert is going to do a few things for you... 1) EXPLODE your brand exposure through free publicity... 2) Your sales will skyrocket through strategic leveraging and your income will increase tenfold and more... and 3) You will become the go-to person that your customers and prospects turn to whenever they have a challenge they need help to overcome. You're going to learn inside the "Your Ultimate Business Roadmap" exactly how to position yourself as the expert in as little as 30 days.
How you should set up your business for maximum exposure and profit. You'll know EXACTLY what online and offline systems you're going to need in place in order to take the pressure off you so you can earn more money whilst regaining your freedom, and what tools can get you profitable quickly.
How to develop your unique selling proposition. Again, most businesses just DON'T do this correctly and if you learn the correct strategy (given in this report), your unique selling proposition will do most of your selling for you and help you differentiate yourself from your competitors. Getting your USP right can see to it that you NEVER have to compete on price again!
How to figure out your client lifetime value. It's essential for you to know what your average client spends over the lifetime of their association with you... Why? Because, knowing what your average client will spend over a certain period of time will tell you what you can afford to acquire them in the first place. Plus, it also makes attracting successful joint venture partners so much easier when you can show them what they could earn promoting you (commission wise) on an average client.
How to create your strategic business roadmap. This is the 'bread and butter' of the whole report. By the end of this section you will have a complete, implementable business roadmap that pinpoint where you would like your business to be and the exact steps on how you're going to get there in the fastest time possible. This business roadmap is something that you will treasure, and will be the beginning of your massively successful future.
"In My Experience Working With Rob, I Found That His Depth Of Knowledge Surpasses The Depth Of Lake Lochness..."
Jeremiah Sarkett & Matt Egan - Infusionsoft
"If you're looking to grow your business without the stress that's normally associated with it... then you should definitely invest in training from Robert..."
Rocky O'Brien - Selclene UK
"I have been a customer & client of Roberts for many years now and I cannot recommend him, his content and training highly enough. If you're looking to grow your business without the stress that's normally associated with it and you'd appreciate honest advice that actually works, then you should definitely invest in training from Robert."

Rocky O'Brien

Selclene UK
Customers Have Been Calling This Report The 'No-holds-barred' Wealth Builder For Businesses And Entrepreneurs...
The "Your Ultimate Business Roadmap" report is a brutally honest document that only contains the most proven and efficient business growth advices, systems, tools and strategies available.
You DON'T need a massive marketing budget to implement and success with these strategies... And you DON'T need any previous business 'know-how'.
This ground-breaking, step-by-step report has been designed to help any business in any industry, no matter what stage they may be in or at achieve the success they have always desired at a speed they could've never imagined.
So here's the scoop:
I've NEVER offered this to anyone before, outside of my private $3800 per month clients....
... This is the first time it's been offered to the general public.
But... I'm excited to let you have your very own 'EXCLUSIVE' copy for just a small fraction of what others have paid me for the same information.
Today, you can get your copy back with a 100% 30 day money back guarantee...
When You Buy... You're Backed By My 100% 30 Day Money Back Guarantee!
When you purchase the ground-breaking, "Your Ultimate Business Roadmap" report today, you will be backed by our 100% RISK-FREE 30 day money back guarantee. So, if you're not 100% satisfied with your purchase you can get 100% of your money back. No questions asked.
Go ahead and take the Ultimate Business Roadmap for a spin. Go through all of the lessons included inside the book and put them into action. In fact, take a full month (30 days) to dig in and digest every little nugget I share and start implementing them.
And if by the end of the 30 days you are not 100% satisfied with the information... then I absolutely insist on refunding your payment in full. Simple contact my friendly customer support team and they'll take care of you immediately. No questions asked.
This is more than a guarantee, it's a promise from me to you.
- Robert
ACT NOW, Get Your Copy And Start Implementing These Powerful Business Building Strategies Straight Into Your Business!
This offer is NOT unlimited... In fact, it's extremely LIMITED!
Because of the nature of this report, the strategies I teach within, and the fact that many others have paid me literally thousands of dollars to teach the same strategies...
I CANNOT keep this offer open for long, and it may not be here this time tomorrow.
Plus I want to keep this offer really exclusive, therefore I'm only allowing 200 copies to be released to the general public.
Which means if you want it, you better GET IT NOW!
Look... I've had a history of transforming companies and most noticeably taking businesses in debt and making 7 figure per year businesses...
I know that it takes to get you the results you desire. Period. And I can help you get them in record-breaking speed.
So I guess the question is...
How Hungry Are You For Success?....
Are You Committed?
To Your Success!
Robert C. Brown
CEO | Entrepreneur | Author
"Helping entrepreneurs grow successful businesses through attraction marketing and social storytelling."
P.S. If you're still undecided... WHY? This is your future success we're talking about. As long as you're committed, read and willing to put in the effort and elbow grease, I CAN HELP YOU, you just need to let me!